Sober Group
One Call (844) 413-2290
We work with you until something is done.

To the Client: We will assist you in finding the best-fit scenario to access help for drug addiction, alcohol abuse and related mental illness at no cost. We only ask that you work with us until you are safe from the deteriorating condition.
To the Treatment Addiction Agency: Our expertise in this industry can help in many facets of promoting your treatment services nationally to those who need specialized care and attention, through our myriad of proven methods.

We serve people seeking help for addiction and associated mental illness conditions, and addiction treatment centers that need help being recognized nationally.

Our services are free for the addicted (drugs and alcohol) clients, and premium charges apply to the drug rehabilitation agency that provides help.
Treatment Addiction Centers
Tired of listening to lies about treatment? The truth about getting help. View details
National 12 Step Meetings
A growing repository of meeting data for well known, established 12-step groups. View details
Sober-Classifieds
Publish free ads for addiction professionals and people in recovery. View details
Sober Pacific Living
Quality residential sober living in a safe environment. View details
Pacific Ocean Recovery
Sober lifestyle living by the Pacific Ocean, for men and women. View details
Pacific Recovery
Residential sober living for executives, professionals and celebrities. View details
SOBER GROUP IS MORE THAN AN ADDICTION HOTLINE – WE WORK WITHIN THE ENTIRE INDUSTRY.
Sober Group has a full range of services designed to engage people seeking treatment from alcohol and drug addiction to transitional sober living. We cover two phases of initial treatment in our beliefs. One, after primary treatment (usually 30–60 days) a client can continue to (and often do) reside in a sober living environment. Two, typically the client does well and feels good about integrating back into society.
Our agency marketing is what the industry demanded from our analysis of a small group of treatment addiction centers that have national recognition. From web design, search engine marketing, email/newsletter campaigns, press releases, social media, and constructed video/audio material to a host of other mechanisms, we can fulfill those needs and extend treatment marketing to a larger audience.
Treatment Centers

What is a treatment center?
Transitional Living

What is transitional living?
Agency Marketing

What is agency marketing?
You're a center needing technical help? Sober Group is your solution.
Our Professional Services Team: Our talented technical developers will build, test and design a new website, its associated applications, multimedia and hard copy material to give your agency more exposure on a national platform.
Our Client Services Referral Team: Just clients and only clients. This group is dedicated to helping people seek recovery and nothing else. Some are in recovery and others are academically qualified to assist the person suffering from a simple addiction to complex mental illnesses coupled with substance abuse.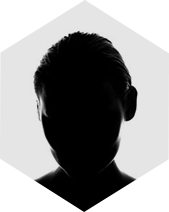 Myrin New
Web Integration Lead Architect / Professional Services
Provides top-level web design, integration, and HIPAA-compliant interfaces to addiction treatment centers. Email/newsletter communication is done from our very own specially designed communication servers to ensure industry-grade security.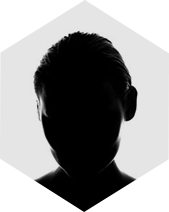 Kaleey waiters
Senior Addiction Referral Specialist / Client Services
Oversees the referral call center, which places those seeking treatment with licensed/certified facilities closely matching needs of clients seeking treatment. Noted leader in delivering presentations to groups, families and individuals.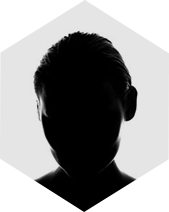 Bill Amundsendon
Drug Alcohol Marketing / Professional & Client Services
One of the industry's best marketing and communications experts who delivers compelling messages to reach business to business (B2B) and those seeking help from addiction, mental illnesses and other substance abuse conditions.
You're looking for the right treatment center? Sober Group is your solution.
What is Addiction?: Addiction is characterized by inability to consistently abstain, impairment in behavioral control, craving, diminished recognition of significant problems with one's behaviors and interpersonal relationships, and a dysfunctional emotional response. Like other chronic diseases, addiction often involves cycles of relapse and remission.
Freedom To Change: Without treatment or engagement in recovery activities, addiction is progressive and can result in disability or premature death. It can become a serious issue with far-reaching effects. Many times a person's behavior becomes so entrenched and so harmful that he or she needs treatment in a formal rehabilitation program to begin the process of recovery.
Sober Group - Serving an entire industry from people seeking treatment to the professionals that provide it.